First Annual Women in Wine Luncheon
Sponsored by Ramona Valley Vineyard Association
Ramona, Calif. – July 15, 2019
The first annual Women in Wine Luncheon, sponsored by the Ramona Valley Vineyard Association was held in the Wine Cave at Milagro Winery on July 13. Ten women sat on two panels, one representing the business side of a winery and one for the winemaking side of the winery. Panelists included three winery owners, the president-elect of the RVVA, a sommelier and wine distributor, an event manager and winemakers representing five wineries. Discussions were around philosophy of winemaking, growth of the Ramona Valley Wine Region, the challenges of creating a new wine industry and how each panelist can personally help the Ramona Valley wine scene.
While each vintner has her style of winemaking, all agreed that women were open to collaborating with each other in an effort to learn and for everyone to succeed and make great wines. Business owners talked about the lack of funding for agricultural businesses and the challenges associated with this. They also talked about the learning curve on growing a business in a new industry for the county. The wine distributor was asked about local distribution and discussions ensued about how to be able to get to a point where their wines could be offered in local restaurants.
A healthy lunch of summer berry salad, slow-braised short ribs, smashed potatoes and summer vegetables was provided by Marinade on Main in Ramona, while participating wineries donated bottles of their wines for tasting.
Join us next year for the 2nd Annual Women in Wine Luncheon!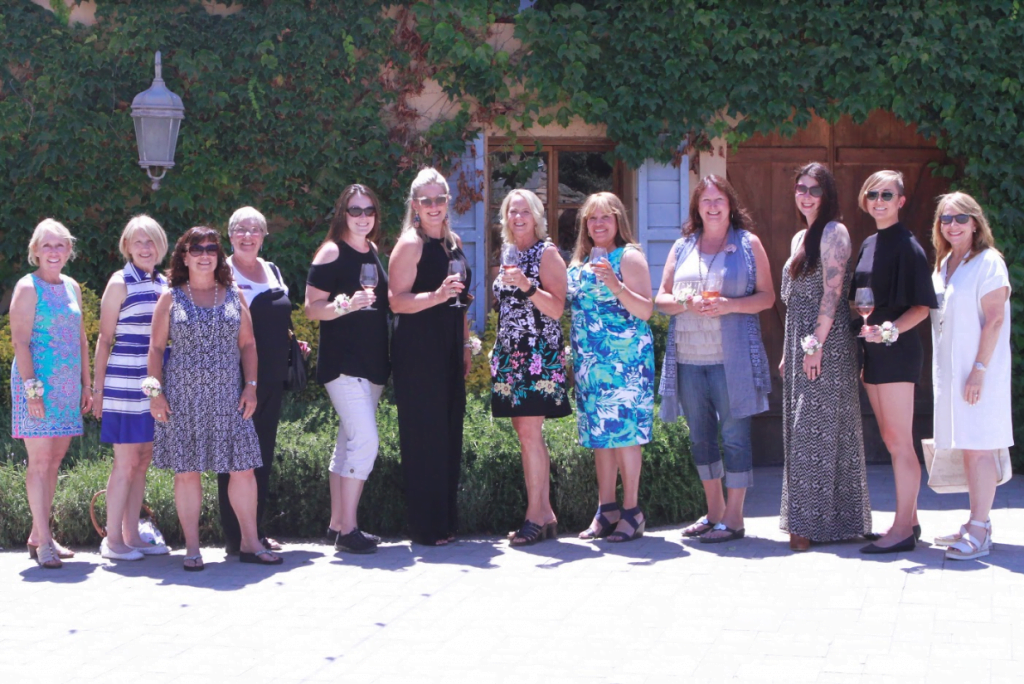 Women in Wine Luncheon Panel Members & Table Sponsors

Event guests enjoy lunch catered by Marinade on Main in the beautiful Milagro Winery Cave.